Final District results Polonnaruwa
Posted by Editor on September 9, 2012 - 5:49 am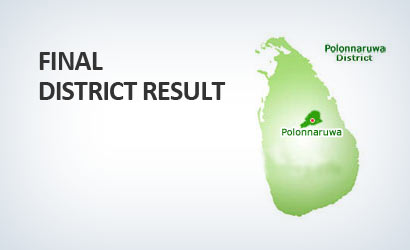 United People's Freedom Alliance won the Polonnaruwa District with 104,165 votes (58.15%). They have secured 6 seats in the results of polls.
United National Party managed only 69,943 votes (39.04%) with the People's Liberation Front taking only 4,382 (2.45%). UNP have secured 4 seats in the final results of the polls.
The total number of valid votes is 179,146 and rejected votes were 9,792 making the total polled 188,938.
Source: Government News Portal
Latest Headlines in Sri Lanka