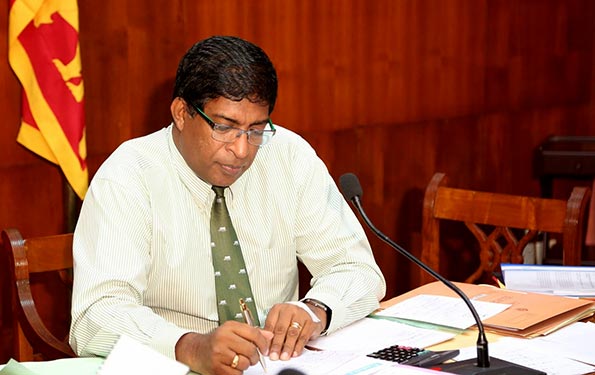 Finance Minister Ravi Karunanayake has initiated an inquiry into the importation of high-value vehicles for tsunami relief and subsequently given to third parties without paying due taxes and depriving the state of billions of rupees.
This was brought to light when a vehicle imported for a UN agency to carry out tsunami relief work in 2005 was involved in an accident on June 10, 2015 in Tangalla. The vehicle had been used illegally, violating Sri Lankan laws.Minister Karunanayake has instructed the Customs Director General R. Semasinghe to carry out an investigation to find out how a vehicle imported by the World Food Program (WFP) ended up with a third party without paying customs duties.
The Director General has been asked to find out how many such vehicles had been imported on duty free basis to carry out emergency relief operations, but have ended up in private hands depriving the state of due revenue.
It is believed that hundreds of vehicles had been imported duty free and most of them have disappeared. Efforts will be made to trace them and recover the revenue that is due to the state. The minister has directed the Customs chief to cause an internal investigation to find out if there had been any lapses on the part of the Sri Lanka customs in allowing the UN agency to transfer the possession of vehicles imported duty free into the country and not taking action for over three years to recover taxes due to the state.
(Daily News)