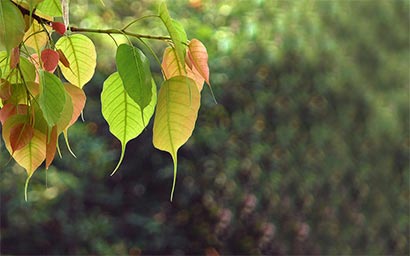 The first Dhamma School in Jaffna will be opened on September 30 to revive Buddhism in the North which suffered neglect under three decades of LTTE terrorism.
The Tamil Buddhist Association will conduct the Dhamma School programme in Jaffna. It is hoped the move will lay the foundation to promote religious harmony between all ethnic groups in the Northern Province, Tamil Buddhist Association president A Ravi Kumar said.
Jaffna Mayor Logeshwari Pathgunaraja and Divisional Secretary Sundaram Arumageinayagam will open the school. Ven Meegahajandure Siri Wimala Thera of the Jaffna Naga Vihara said due to the LTTE's dominance during the past 30 years, around 15,000 Tamil Buddhists who had membership of the Tamil Buddhist Association, had given up participating in social activities since the terrorists banned events conducted under a Buddhist theme.
"Tamil Buddhists in the North were threatened by the LTTE and all their activities came to a standstill," the Thera said.
"The LTTE inculcated the belief in the minds of the Tamils that the Buddha belongs solely to the Sinhalese. Even today, many Tamils in the North hold on to this misconception and they need to be corrected," the Thera said.
He said the Tamil Buddhist Association works with the World Hindu-Buddhist Association to enhance the living standards of people suffering under many problems.
"Starting a Dhamma School in Jaffna will create the proper path to reawaken Buddhism in the North," the Thera said.
Courtesy: Daily News