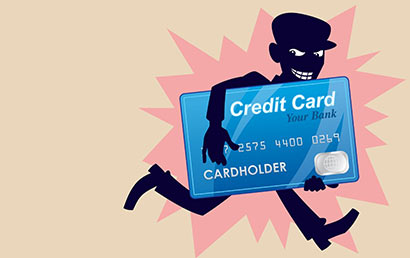 CHENNAI: The Central Crime Branch police on Thursday arrested a five-member gang, including four Sri Lankan Tamils, in Madipakkam for stealing credit and debit card data and producing cloned cards to swindle money from accounts of card holders in foreign countries.
Laptops, computers, Electronic Data Capture (EDC) machines, more than 100 debit and credit cards and encoders were seized from the arrested — Reuban aka S Anandan, 45, Sri Thishok Kumar, 28, Dineshkumar, 27, and M Krishnadas alais Murugan, 52, all from Sri Lanka, and Thaslin, 24, of Nagore in Nagapattinam district. A house taken on rent in Madipakkam, ostensibly for a packaged water business, became the hub of the racket, police said.
Police said Reuban, who had been jailed thrice before for cloning cards of domestic and international banks operating in the country, was the mastermind. A few of their associates in the US passed on data to the gang members who cloned cards, incorporated customers' data in them and used them to withdraw money, police said.
More than 100 cards, two laptops, four passports, travel documents, an encoder machine and a luxury multi-utility vehicle (MUV) were purchased through money swindled from various accounts. The CCB began a probe after AXIS Bank lodged a complaint saying an LED TV set was purchased at a shop in Kolathur with a card using a US national's account in California-headquartered SchoolsFirst Federal Credit Union.
Preliminary investigations revealed that the gang members' US-based associates emailed to them data on a regular basis. "The gang members used cards of depositors with large sums of money in their accounts and discarded others. They made bulk purchases until the customer blocked the cards," said an investigating officer.
On occasions where they made purchases totaling more than the money in the account, they apologised to the shop owner for not checking the balance and returned the goods.
(The Times of India)