Yapa to solve ministers' issues
Posted by Editor on December 13, 2014 - 8:00 am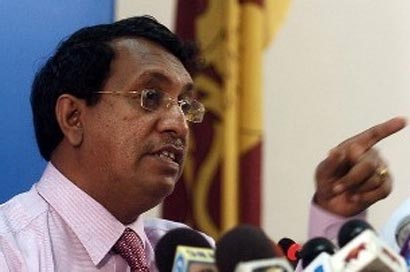 A committee, headed by SLFP General Secretary, Anura Priyadharshana Yapa, has been appointed to look into problems of ministers who are not seen contributing heavily towards the election campaign of the President.
The committee functions under the directive of President Mahinda Rajapaksa and discussions with certain identified ministers have been initiated. The committee has promised to solve all problems with the intervention of the President.
Discussions with local government members too have started in this regard and the main aim of the committee seems to be to get them to support the President at any cost.
(Ceylon Today)
Latest Headlines in Sri Lanka