Fonseka to spend cash to wage war on wild life
Posted by Editor on July 2, 2018 - 10:29 am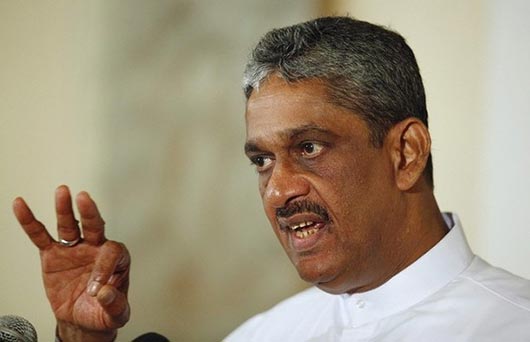 Minister of Wild Life, Field Marshal Sarath Fonseka addressing an event in Anuradhapura on Sunday (July 1st) stated that the Department of wildlife is like a multi-billion dollar business.
Fonseka stated that the Wildlife Department has a bank balance of Rs 5 billion and a fixed deposit of Rs 900 million. He noted that he had made up his mind to use this money within the next one and a half years.
The Former army commander noted that one of the primary concerns raised by the wildlife officials is the lack of a proper weapon. Fonseka said he hopes to replace the 12 gauge bolt guns with Chinese manufactured SAR 40s. He went onto note that he would purchase a fleet of cabs manufactured in India.
Fonseka also that he had ordered to increase the purchase of explosives used to scare away elephants by 12 fold. At present around 100,000 of these explosives are brought each year, this decision will ensure that the same figure is brought each month.
(Source: News 1st)
Latest Headlines in Sri Lanka