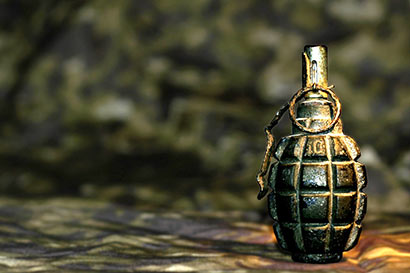 Four persons including a woman were hospitalized when a hand grenade was hurled at a house at Bohingamuwa in Kuliyapitiya last night.
Police said a man had hurled the hand grenade at the house due to a personal dispute.
The injured were admitted to the Kuliyapitiya Hospital.
The man involved in the attacked had fled the area and police said the suspect has been identified and investigation are underway to arrest him.
(Source: Daily Mirror)