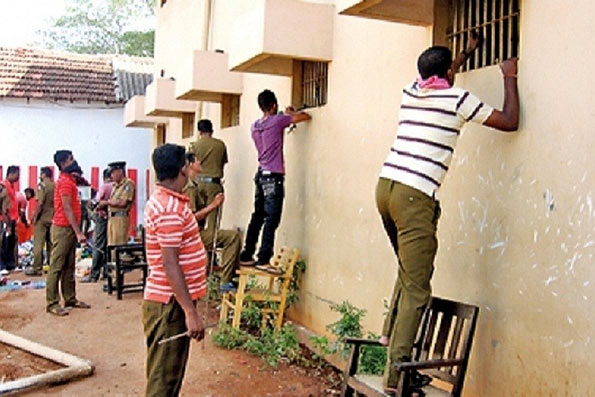 Speculation is rife in political circles as to which prominent MP or State official of the previous regime will next be incarcerated.The speculation has been triggered by the fact that the infamous 'S' ward of the Welikada Prison in which former Army Commander Field Marshal Sarath Fonseka and late actor turned politician Vijaya Kumaratunga were detained is being hurriedly renovated.
The FCID and the PRECIFAC are currently investigating several cases of large-scale fraud and corruption allegedly committed by several MPs of the previous regime and investigations into 38 such cases have been concluded by the FCID.
Meanwhile, many civil society groups who were instrumental in the UNP-SLFP unity government grabbing power had also long clamoured for wrongdoers in the previous regime to be brought to justice.
Minister for Special Assignments Dr. Sarath Amunugama who addressed a media briefing yesterday said legal action will be taken against 33 politicians in the course of this month of which only a fortnight is left.
(Source: Ceylon Today – By Dilanka Gunathilaka)