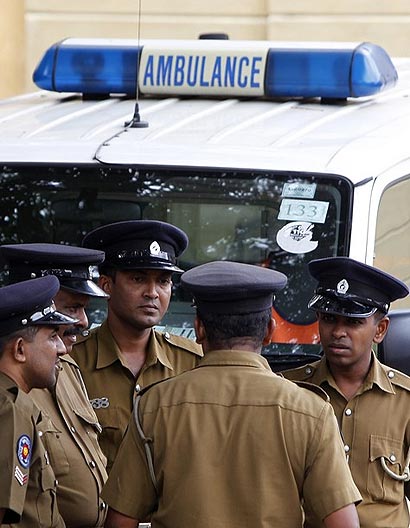 November 07, 2010: Forty-three individuals have been admitted to the Colombo National Hospital, subsequent to a clash between police officers and a group of inmates at the Welikada prison.
Speaking to Newsfirst, the Director of the Accident Ward of the Colombo National Hospital Dr Prasad Ariyawansa said that a number of police officers who were injured in the incident had been admitted to the hospital.
Meanwhile, Deputy Minister of Rehabilitation and Prison Reforms said that the incident occurred around 7am when a group of police officers had visited the Welikada prison to conduct a search operation.
News First