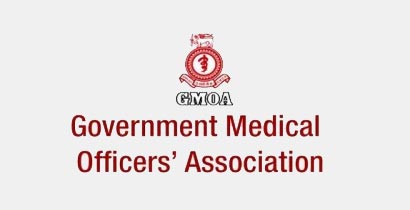 The Government Medical Officers' Association (GMOA) has rejected proposals put forward by the Government to resolve the controversy surrounding the South Asian Institute of Technology and Medicine (SAITM), dashing hopes of an end to a crisis that has dragged on for months. Media Spokesman Dr. Samantha Ananda said yesterday that the union was yet to officially receive a copy of the Government's proposals. He said it was the GMOA's stance that any solution to the problem must be based on a five-point document that it submitted to the authorities.
The document was drafted jointly by the GMOA, deans of all state medical faculties and unions representing lecturers at state medical faculties. The proposals were presented to President Maithripala Sirisena, and a committee was appointed by him to study the issue. The proposals call upon the Government to take measures to stop recruitment of students to SAITM, revoke the institute's degree-awarding status and provide a solution to students currently enrolled at SAITM GMOA flatly rejects Govt.'s SAITM solution.
so that the Sri Lanka Medical Council (SLMC) could recognise them. The ultimate goal of the Government should be to takeover SAITM itself, the document has stressed.
Dr. Ananda said the GMOA did not believe that the Health Ministry's proposed takeover of the Neville Fernando Teaching Hospital (NFTH) would resolve the SAITM issue.
"Our proposals will safeguard both standards of medical education and patient rights," Dr. Ananda claimed.
He described the Government's latest proposals as being "designed to escalate the issue" and was a trap the GMOA was not prepared to fall into.
A 24-hour token strike launched by the GMOA and other health sector trade unions over the issue paralysed health services throughout the island on Friday. Dr. Ananda said the union would take a decision soon on its future course of action.
(The Sunday Times)