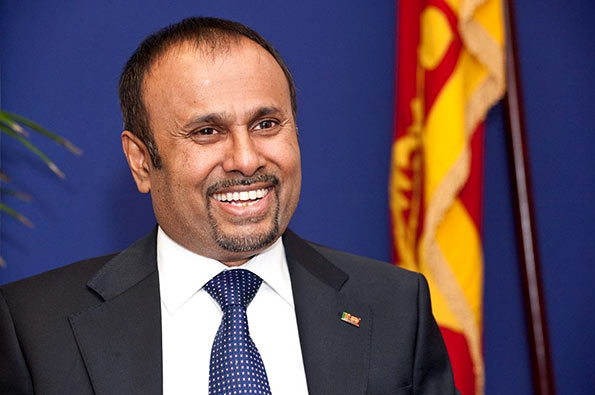 An international warrant has been issued for the arrest Sri Lanka's former ambassador to Russia, Udayanga Weeratunga, the Financial Crimes Investigation Division (FCID) of Sri Lanka police has informed the court.
The FCID informed the Colombo Fort Magistrate yesterday that they were yet to ascertain the ex-diplomat's exact address in the United Arab Emirates (UAE) and steps have been taken to execute the warrant against him, reports Colombo Page.
Colombo Fort Magistrate Lanka Jayaratne had earlier issued a warrant through Interpol for the arrest of Weeratunga.
Weeratunga, a relative of former president Mahinda Rajapaksa, is alleged to have committed financial misappropriation to the tune of USD 14 million while purchasing four Ukraine-built MIG-27 aircraft for the Sri Lanka Air Force in 2005.
The FCID told the court that it was investigating whether the former Ambassador had invested money earned through the Mig-27 transaction in a company called Sri Lankan Limited Liability Company in Moscow.
(ANI)