Gota not a VIP anymore – Ravi
Posted by Editor on February 17, 2015 - 8:21 am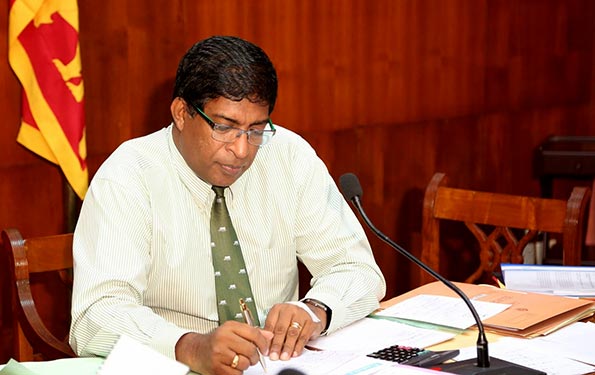 Finance Minister Ravi Karunanayake said that former Defence Secretary Gotabhaya Rajapaksa cannot be given equal treatment during CID interrogation because he is now an ordinary citizen and not a VIP anymore.
Therefore, he was nonplussed to see the CID visiting Gotabhaya Rajapaksa's residence to question him, the minister said.
Minister Karunanayake was commenting on the CID's visit to former Defence Secretary's residence to question him on the issuing of arms and ammunition used by Security Forces to several private institutions to maintain private armouries.
He said the law will be applied to all equally under the present government and no one can receive special treatment.
Karunanayake said Rajapaksa had still failed to respond to the challenge issued by him [Karunanayake] to the former Defence Secretary to declare his statement of assets and liabilities.
(Daily News)
Latest Headlines in Sri Lanka