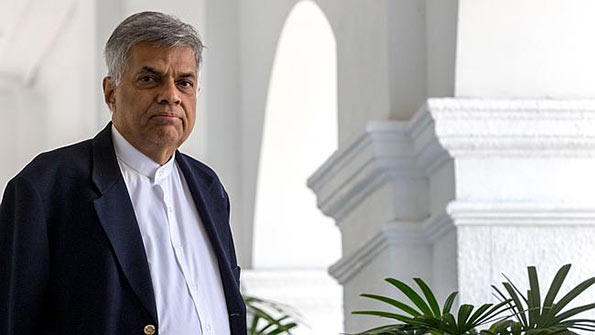 Prime Minister Ranil Wickremesinghe will meet a group of eminent lawyers tonight to discuss the way forward on the Supreme Court stay order preventing the arrest of former Defence Secretary Gotabhaya Rajapaksa.
At the meeting, the group will decide possible action the government and the Police Department can take on the Supreme Court ruling which has now become a matter of contention.
At the meeting tonight, the lawyers will make a final decision on filing a motion in the Supreme Court calling for a five-judge Bench to review the stay order issued by the Supreme Court, highly placed sources of the government said.
"At this point, it looks as if there will be two motions, one from the Prime Minister and the members of the Cabinet who have been cited as parties to the FR case and the other from the Police Department under which the Financial Crimes Investigations Division functions. Private counsels will represent the Prime Minister and Cabinet of Ministers while the Attorney General's Department will represent the Police. However, nothing is finalised yet and final decisions will be taken at the meeting on Monday," a top legal expert told the Daily News yesterday.
The Prime Minister's lawyers have also advised him that that the ruling is "questionable" on the grounds that two judges cannot issue a stay order, in accordance with constitutional provisions. They have stated that two judges can only issue notice.
Prime Minister Wickremesinghe, addressing a meeting last week, also expressed serious concerns about not getting an early opportunity to reply to allegations leveled against him in the FR petition filed by Gotabaya Rajapaksa before the Supreme Court.
Commenting on the Supreme Court's decision to fix October 6 as the next hearing date of the FR petition filed by the former Defence Secretary, the Prime Minister said the President could seek opinion from the Commonwealth Magistrates' and Judges' Association and other legal divisions in this regard.
"President Maithripala Sirisena is not only the President of Sri Lanka, but also the current chair of the Commonwealth," Prime Minister Wickremesinghe said speaking at the National Consultative Summit on Media reforms at the Sri Lanka Foundation Institute on Thursday.
"As Sri Lanka works within the Commonwealth framework it was feasible to seek the opinion from the organisation through the Commonwealth Secretariat on the above issue," he added.
(Daily News)