Victory Day celebrations today at Vihara Maha Devi under former President's patronage
Posted by Editor on May 18, 2015 - 8:38 am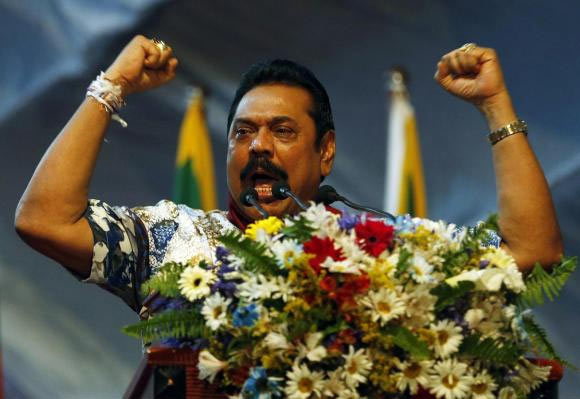 The annual Victory Day celebrations will be held at the Vihara Maha Devi Open Air Theatre Colombo today.
The ceremony 'Viruvan Dina Dun Mavubima Rekagamu' (Protect the Motherland Liberated by Heroes) would be held under the patronage of former President Mahinda Rajapaksa, organisers said.
It is expected to be attended by a large number of political and civil society leaders, maha sangha and artistes.
The even has been organised by the Dinudehshya Surakeeme Jathika Vyaparaya (National Movement to Safeguard Motherland).
Media coordinator of the event Galle District MP Manusha Nanayakkara said yesterday evening: "We have invited our members to come in their thousands to light oil lamps in memory of fallen heroes. Today, there are some efforts to undermine the service rendered by our valiant troops in liberating the motherland from terrorism. We never forget their supreme sacrifice for the motherland. We have invited former President Rajapaksa to attend this event because he is the most suitable person to grace such an occasion,".
(The Island)
Latest Headlines in Sri Lanka