Government engaged in a conspiracy to rekindle ethnic and religious conflicts for survival – Anura
Posted by Editor on June 19, 2023 - 9:44 am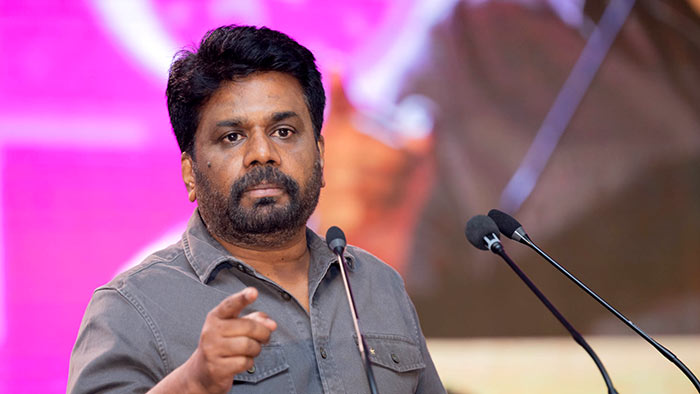 The government is trying to rekindle ethnic and religious conflicts in the country for its political survival, National People's Power (NPP) leader Anura Kumara Dissanayake said yesterday (June 18).
Speaking at the NPP Anuradhapura District Convention of the Retired Tri-Forces Forum, he said, a certain television channel took the initiative to create this kind of conflict like in the past.
He said that all the Sinhala, Muslim and Tamil common people had united and stood together against the rulers who destroyed the country for 75 years and the rulers who were frightened of the unity now trying to divide them again.
He said the rulers had divided the people as north and south and then again they are trying to divide them as Sinhala, Tamil and Muslim.
He said people should not fall for this kind of attempt by the rulers to grab power and said that the country has suffered a lot due to ethnic conflicts.
Developed countries of the world have reached development based on national harmony, NPP leader Anura Kumara Dissanayake further said.
Latest Headlines in Sri Lanka