Government to control fees charged by private hospitals
Posted by Editor on September 5, 2018 - 9:41 am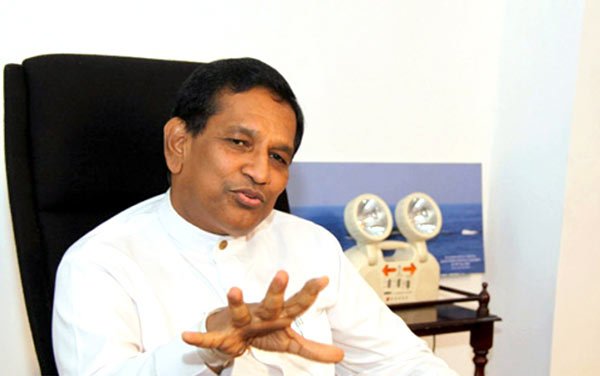 The National Medicine Regulatory Authority (NMRA) is expected to issue a gazette notice specifying the maximum fee that could be charged from patients by private hospitals, nursing homes, private clinics and private medical practitioners and specialists.
"The pricing formula to be gazetted for the first time in Sri Lank's medical history consists of 53 services ranging from scans, tests and surgeries performed on patients suffering from ailments such as heart and chronic kidney diseases and various cancers," Health Minister Rajitha Senaratne said yesterday.
He said some of the medical services also include transplants, laparoscopy, appendicectomy, carpal tunnel surgery, hemorrhoidectomy, hernia, thyroidectomy, abdominal hysterectomy, colonoscopy, laparoscopy, endoscopy, sigmoidoscopy, dialysis, echocardiogram, ultrasound scan, urine culture, lipid panel, fasting blood sugar test, cataract surgery, dental extraction and surgery, all type heart, brain, kidney surgeries, stents and angioplasty surgery and channelling.
The Health Ministry is to set up a special desk to inquire into complaints. It is mandatory to issue a receipt that includes the type of treatment and drugs given to the patient.
Meanwhile, the NMRA on the instructions of the minister also reduced the prices of 26 essential drugs of which 15 are for cancer patients and 11 for other diseases.
For instance, under the new price formula, a 50 mg Fluconazole tablet now costs only Rs.25 and the old price of it was Rs.59.22. The maximum retail price of 10 mg Montelukast tablet has been reduced to Rs.21 from Rs.154.31. The new price of a Topiramate 100 mg tablet is Rs.52 from Rs.186.88. Ceftazidime 500 mg injection is reduced to Rs.480 from Rs.650. The price of a Sitagliptin 100 mg tablet has come down to Rs. 48.50 from Rs. 232.00. Insulin 10 ml injection is reduced to Rs.1,200 from the earlier Rs.1,760.
(Source: Daily Mirror – By Sandun A Jayaskera)
Latest Headlines in Sri Lanka