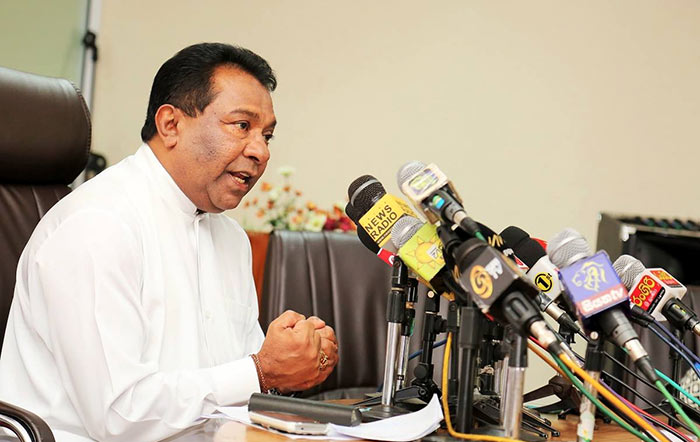 A decision was reached during the Cabinet Meeting held today to declare a State of Emergency in the country for a period of 10 days, Minister S.B. Dissanayake said.
The relevant Gazette notification will be issued shortly, he said while speaking to reporters following a special Cabinet discussion held at the Presidential Secretariat in Colombo.
He stated that in the wake of the unrest in the Teldeniya area yesterday, the government has been accused of implementing the law and therefore President Maithripala Sirisena decided to declare a state of emergency.