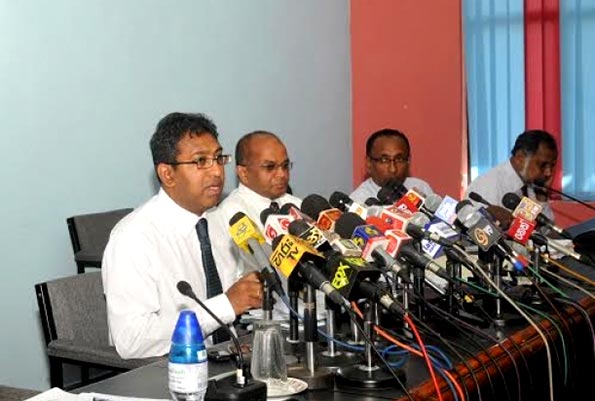 The Deputy Minister of Policy Planning and Economic Affairs Dr. Harsha de Silva has pointed out that a pension Scheme will be introduced to all workers in the country under the Government that will be set-up after the 100-day programme.
The Deputy Minister addressing a news conference at the Government Information Department on Wednesday(25) said it will be a key task of the new government that will be established after the 100-day programme to provide a pension to all workers..He added that the government has focused attention to increase the salaries of the private sector workers and also to introduce a pension for them.
The Deputy Minister mentioned that it is with great pleasure, the new government is announcing the highest ever salary increase for the government servants, who have voted and not voted for the government.. He further stressed that the government has provided funds for the salary increase of government servants by eliminating expenditure and wastage. There was no need for the government to either to print notes or to borrow money.
(Government News Portal)