Government's repeated mantra on corruption and 'debt mountain' scared away investors: Godahewa
Posted by Editor on October 10, 2018 - 9:17 am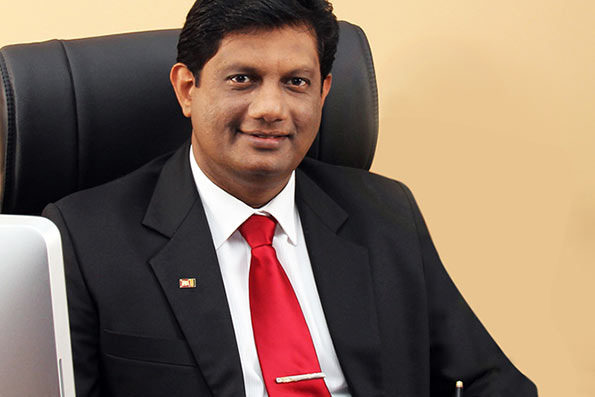 The current government's needlessly self-destructive overemphasis of corruption and the oft-repeated 'debt mountain' scared away foreign investors who lost faith in the country's administrative and financial system, Dr Nalaka Godahewa, former chairman of the Securities Exchange Commission (SEC) told the media at the Patriotic Professionals' press briefing held on Monday.
"One of the main complaints the then Opposition had about the previous government was that there were excessive borrowings. However, the amount borrowed by the current government in less than 4 years is far worse in comparison. The total national debt that stood at Rs 7391 billion when the powers changed, is now at Rs 12,000 billion which is a 60% increase," he said.
"In less than two months the new government got involved in a major Central Bank bond scam. Subsequently interest rates went up and the cost to the economy was exorbitant. The financial scam seriously affected the credibility of the government. It had a direct impact on the general perception on corruption. In 2014 Sri Lanka was ranked 83rd in the global corruption index. By 2016 it had fallen to the 95th place".
"As recurrent expenditure increased with the Rs.10,000 salary hike for public servants, the government was left with no option but to increase taxes and pass that burden on the people. Today taxes have gone up by 100% compared to 2014. This has also dampened the sentiment of business and investments".
The government should only blame itself for the lack of foreign direct investments in the country. Who would want to invest in Sri Lanka when it has a government promoting a negative sentiment about doing business in Sri Lanka " Dr. Godahewa queried.
(Source: The Island – By Sanath Nanayakkare)
Latest Headlines in Sri Lanka