'Govt has not halted development projects'
Posted by Editor on July 2, 2015 - 8:13 am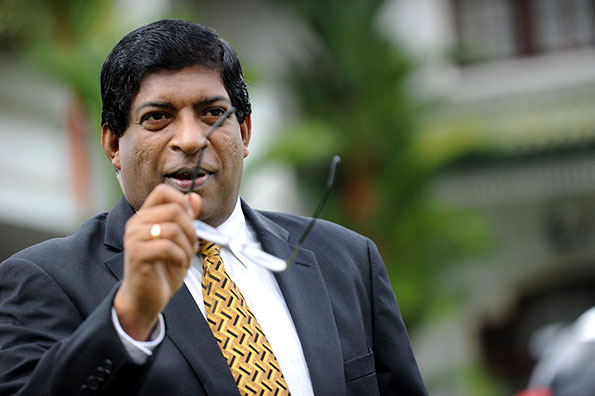 Finance Minister Ravi Karunanayake said recently that the new government under President Maithripala Sirisena has neither halted nor terminated any development projects.
Responding to former SLFP parliamentarian Bandula Gunawardena's allegations that about 2 million people lost their jobs due to the new government abandoning development projects, Finance Minister Karunanayake claims that not a single development project or programme was terminated by the government. He went on to challenge the members of the Opposition to come forth with any evidence of the new government terminating development projects.
"The new government did not halt or terminate any of the development projects which were launched under the previous government, in fact we have taken steps to allocate funds to certain projects which were left unfunded by the former regime, Minister Karunanayake added.
The Finance Minister also mentioned that the government together with the Ministry of Finance have come to an understanding with certain contractors who abandoned their projects due to lack of funds and also organized discussions with the relevant contractors to settle their due payments and for the development projects to commence.
"In place of the massive amounts of foreign loans the country was burdened and drowning in, we have made proper arrangements to bring down foreign debts and have also taken steps to acquire much more comfortable foreign debts which do not take a toll on the country's economy, he added.
He said that the best example for the above instance is the loan of 60 million US dollars which the new government acquired as a result of coming to an understanding with the OPEC organization. Karunanayake asserted that the 60 million dollars will be deployed in a road development project which connects the Central Province and the Western Province. The loan comes with a relief period of five years and after that it is payable within 20 years with an interest of 2.5%.
"The Good Governance government was able to achieve a lot within a very short timeframe, we always acted prioritizing the people's best interests and we were also able to commence with the development projects without burdening the general public. Most important of all, we were able to maintain transparency in financial transactions as oppose to those of the previous government', the minister said.
Karunanayake maintained that Bandula Gunawardena's claims are baseless and added that the only parties who lost their jobs were the Chinese workers who were carrying out construction work at certain government projects, as a result of the new government deciding to provide the opportunity for local youth.
(Source: The Island)
Latest Headlines in Sri Lanka