Govt.'s final goal is to improve the living standards of the people – PM
Posted by Editor on November 6, 2015 - 1:06 pm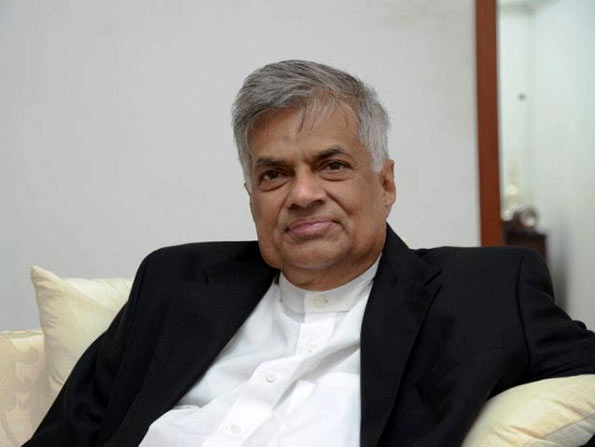 The Government's final goal is to improve and enhance the living standards of the people; it is the goal for which we have obtained the approval of the people at the election, Prime Minister Ranil Wickremasinghe said in Parliament presenting the Government's Mid-term Economic Policy Framework.
The Prime Minister said that Sri Lanka's standing in the world is now secured, sustainable and strong and based on that, the Government believes that it can build a strong economy for Sri Lanka.
The Prime MInister also said that mechanisms that will seek not only to strengthen the economic sphere but also many other sectors such as the political, social, education and health, will be put in place and within the next two years, the Government while consolidating these plans and take the journey forward.
He noted peoples' concerns about their level of living and said up to now, as a nation, we have failed to provide answers to those questions and have been unsuccessful. The Prime Minister pointed out that the people seek genuine, real time change and that is the reasons why they elected the new government to power – to make that anticipated change a reality.
"They believe we can make Sri Lanka the most open and competitive economy in South Asia for which a knowledge based Social Market Economy built on social justice principles must be fostered", Wickremasinghe said and pointed out that the key areas to build this economy are the availability of global opportunities for education, strengthening of the health system to face health concerns of the 21st century and the ability to ensure mobility successfully.
Prime Minister Wickremasinghe further said that income disparities exist in Sri Lanka at many levels – social, geographical, population based, gender based etc.
"Through the reconstruction process , we believe we can help uplift the people's income levels, while creating one million jobs. For this purpose we need to enter a market bigger than the local one, while developing rural economies. We have to find space for ourselves in the world market. These reconstruction mechanisms will empower Sri Lankans to deliver globally competitive products and services to the international markets", he added..
(Government News Portal)
Latest Headlines in Sri Lanka