Govt. to step up investment talks with China
Posted by Editor on January 23, 2016 - 7:49 am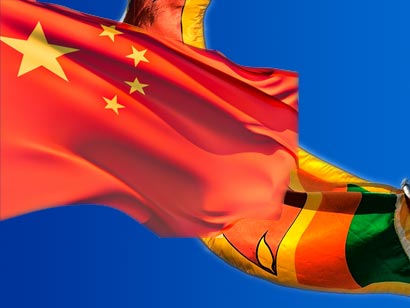 International Trade Minister Malik Samarawickrama will be flying to China next month to kick off discussions to increase investments in Sri Lanka ahead of a visit by Prime Minister Ranil Wickremesinghe.
The visit is part of an ambitious investment promotion plan the Government has through the Board of Investment (BOI) has unveiled to be launched next month targeting $ 5 billion in Foreign Direct Investment (FDI) over the next three years.
The plan has already been formulated by the Ministry of Development strategies and International trade, Minister Samarawickrama noted. The move comes to boost Sri Lanka's historically feeble FDI since the end of the war in 2009, which has failed to move past the $ 2 billion mark, with the country only attracting $ 700-800 million in 2015.
Under the new plan the Board of Investment (BOI) is gearing up to revitalise its one-stop-shop operations, which will be launched this week.
Trincomalee District will also be developed on the lines of the Western Region Megapolis, Samarawickrama said, adding that an economic zone would be established in the area, with Chinese Investor assistance.
"I will be visiting China next month to prepare the ground work for Prime Minister Ranil Wickremesinghe's official tour of China in March. We will discuss opportunities for investment during the visit," he said.
The Government is to set up two coal power projects of 500 MW each with Japanese assistance, he added.
A domestic airport is to be built in Batticaloa to attract tourists to the Eastern Province, he said while a dock yard to build ships will be coming up in Hambantota. The ship building venture is to be funded by a Chinese company with a $500 million agreement already signed, according to the Minister.
(Source: FT.LK)
Latest Headlines in Sri Lanka