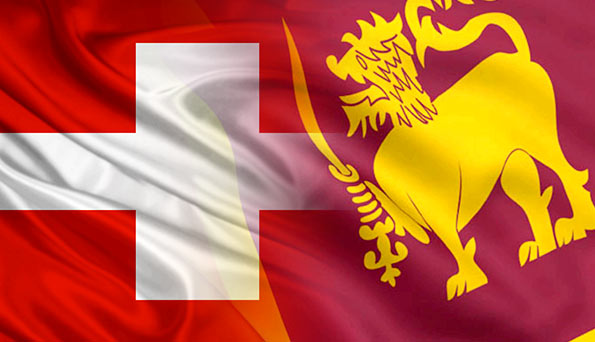 President of the Swiss Confederation Johann Schneider-Ammann pledged his support to Sri Lanka, during bilateral discussions held with Prime Minister Ranil Wickremesinghe at the World Economic Forum in Davos, Switzerland.
The Swiss President has stated he will support the initiatives taken by the new government to promote reconciliation and ensure democracy in the country.
The Swiss President has also noted that the country will work closely to further enhance bilateral ties with Sri Lanka. He also commended the formation of a consensus government after the 2015 August General Election.
Prime Minister Ranil Wickremesinghe also held discussions with the chairman of the virgin group Richard Branson.
During discussions with the Prime Minster, Richard Branson has stated, that he is willing to invest in the country with the prevailing peaceful environment in the island and will visit the island to further discuss matters concerning investments in the tourism industry, the Prime Minister's office said.
(Government News Portal)