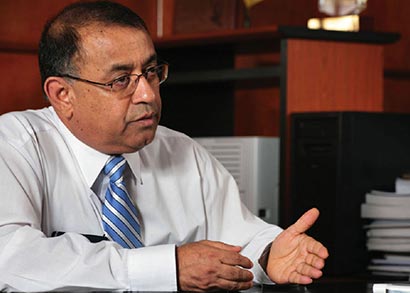 Treasury Secretary Dr. P. B. Jayasundera said the government would ask the International Monetary Fund (IMF) for a US$ 1 billion loan for budgetary support as the government plans not to go for any international commercial borrowings this year.
Dr. Jayasundera said the Treasury would discuss a loan of up to US$ 1 billion, if the IMF was willing to provide budget support.
"We are asking IMF to extend budget support and the money will not go into the Central Bank," he told journalists yesterday. "We have enough reserves but if the IMF is willing to give cheaper funds for development spending, we would welcome it."
An IMF team is due at the end of the month.
According to the 2013 budget, the government will not raise funds in international financial markets this year.
With fiscal pressures mounting, economists have cautioned that an increase in domestic borrowings could upset the macroeconomic fabric, recovering from a balance of payments problem last year.
Last year, the country completed an IMF programme for the very first time (with all previous programmes ending halfway) collecting all tranches disbursed amounting to nearly US$ 2.6 billion. The funds were given to the Central Bank for balance of payments support.
Courtesy: The Island