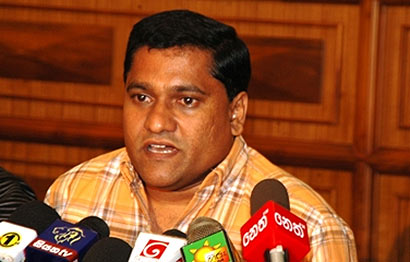 The government, that has a serious social media phobia, will attempt to prevent people from accessing Facebook as the presidential election draws near, Janatha Vimukthi Peramuna (JVP) MP Vijitha Herath said.
The regime has found it impossible to prevent people accessing information through these new media and in the recent past it has tried to dissuade youth from accessing social media.
The MP added that at a recent event at Panduwasnuwara, the President had told teachers that there are attempts to mobilize students for politics through social media.
"However, the government has no issues with using thousands of students for its activities. Students at times lose days of schoolwork due to these deployments. We saw students being used for politics in the recent Uva election as well. The government, which was worrying about Facebook has nothing to do with worrying about children," he said.
The JVP MP added that information disseminated through social media and the political discussions, which occur in these mediums, will have an impact on the outcome of an election in the future. Thus the government will attempt to prevent or deter people from accessing these sites as the election draws near.
(Courtesy: Ceylon Today)