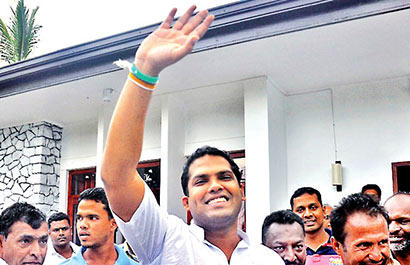 UNP Opposition Leader of the UVA Provincial Council Harin Fernando told the ruling UPFA administration last week that if the government failed to build 70 houses for the Koslanda landslide victims he would do so with his personal funds.
The former UNP parliamentarian made this pledge during the council's budget debate and JVP councillor Samantha Vidyaratne said the Chief Minister's fuel bill exceeded the amount allocated to him by 60 percent.
The UNP members abstained when the Provincial Ministry vote was taken. The JVP members told the new UVA Provincial Minister Chamara Sampath Dissanayake that they did not want to vote against his ministry as they felt sorry for him.
When the final vote on the Budget 2015 took place in the Uva Provincial council last Wednesday around 10.30 pm the 18 members of the ruling UPFA administered Council voted for the Budget the 13 UNP members and the two JVP members voted against It.
They budget was passed with a majority of three votes.
(Courtesy: The Island)