Harry cooked his own goose?
Posted by Editor on August 7, 2011 - 1:33 pm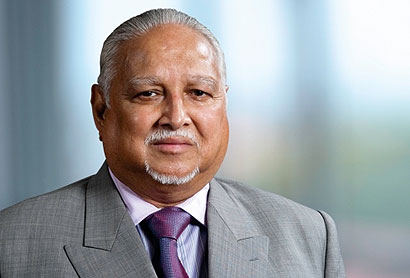 Controversial Chairman of the beleaguered Ceylon Petroleum Corporation Harry Jayawardena might be on his way out and the authorities are said to be looking for a full time replacement from among the top brass of the Sri Lanka Administrative Service.
Sources said that though Jayawardena was not directly involved in ordering the recent shipment of 20,000 tonnes of alleged low quality petrol into the country which allegedly caused damage to thousands of vehicles and even petrol pumps (he had been abroad for heart surgery and follow-up care), yet he was here when the low quality fuel arrived in Colombo and was found to be of poor quality.
The criticism against the business tycoon is that he is unable to give his full time and attention to this vital corporation as he already runs one of the biggest business empires in the country.
According to insiders, what could have broken the camel's back is a law suit filed against CPC by Hatton National Bank, which is controlled by business interests owned by Jayawardena, seeking enhanced compensation for a property that it had acquired earlier from a defaulting borrower. A conflict of interest may lie in this matter, some believe.
Jayawardena, however, yesterday claimed that he was not aware of what HNB was doing as he was only a shareholder and the bank was an independent entity.
The property, according to insiders, is the complex of the former Nylon Six plant, a white elephant started by the CPC during the JRJ era, and later sold to a Korean buyer. The Korean, having allegedly borrowed more than the property was worth from HNB, had allegedly skipped the country, whereupon the bank had seized the property.
Later the government had on security grounds acquired the Nylon 6 property as it adjoins the CPC complex at Sapugaskanda.
According to unconfirmed reports the Bank had earlier received about Rs 400 million in compensation for the property of about eight acres.
Sources also alleged Jayawardena, a self made tycoon with a reputation for tight management, also has a weakness in trying to overreach himself. Earlier he lost the chairmanship of the national carrier because he allegedly tried to buy the Emirates held share of SriLankan Airlines behind the back of the government.
At the time even Sri Lankan unions were supportive of him despite his no nonsense management style and it came as a shock to everyone when he was removed as he was able to turn the airline around during the Kumaratunga regime before it was privatised.
Asked whether there are moves to remove him from CPC, Jayawardena said, "Till I am removed I will be here. I will make it a success and then step down."
Courtesy: The Island
Latest Headlines in Sri Lanka