Harry resigns as CPC Chairman; Susil calls for audit report on furnace oil tender
Posted by Editor on January 14, 2012 - 11:14 am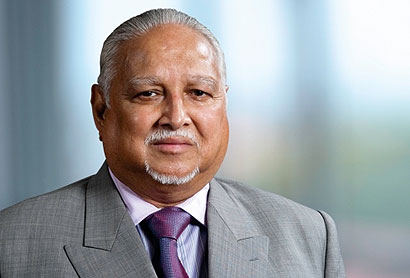 Self made business tycoon and Chairman of several blue chip corporates Harry Jayawardena yesterday resigned as the Chairman of the Ceylon Petroleum Corporation.
Petroleum Minister Susil Premajayanth had confirmed Jayawardena's resignation but the Minister was not available for comment as he was at a meeting with President Mahinda Rajapaksa at Temple Trees as this edition went to press.
The case against Jayawardena was building up with the Minister calling for an audit on a controversial furnace oil purchase by the Ceylon Petroleum Corporation at US $ 111 per tonne after allegedly sabotaging a previous order at US $ 53 per tonne.This had allegedly caused a delay in getting down the 35,000-tonne shipment which was due by December 26.
The result of the delay had forced CPC to supply costly diesel to the Kerawalapitiya power plant instead of contracted furnace oil.
The higher priced furnace oil, according to CPC sources, was now expected later this month.
Sources said in addition to the loss suffered by buying furnace oil at more than double the previously contracted price, and having to supply costly diesel in the interim at furnace oil price would result in a loss of about one billion rupees to the Corporation.
Courtesy: The Island
Latest Headlines in Sri Lanka