Head of elephant found in Kirindi Oya
Posted by Editor on November 15, 2023 - 9:05 am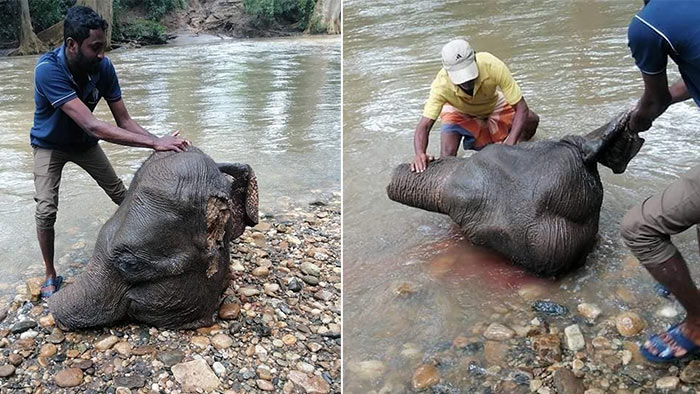 The head of a wild elephant which had separated from its trunk was found in Kirindi Oya, Sri Lanka by local residents.
The skull and one ear of the head were cut off. Local residents suspect that this elephant was shot and killed in another place and cut into pieces and thrown into Kirindi Oya.
So far, only the head of the wild elephant has been found and the officials of Wellawaya Wildlife Office are conducting investigations to find the rest of the body of the wild elephant.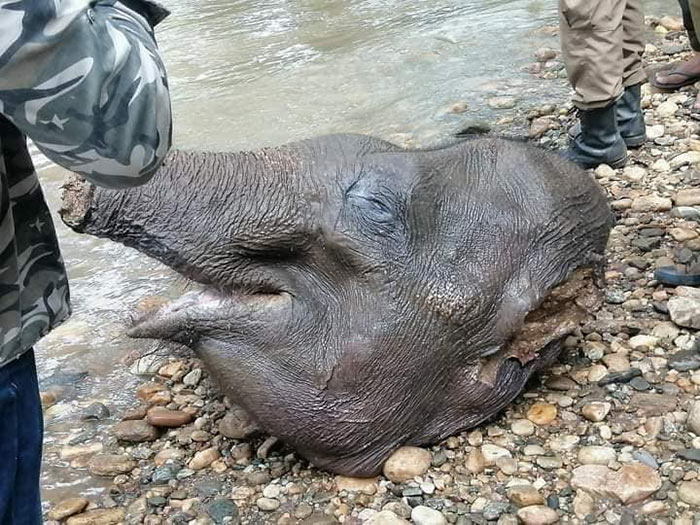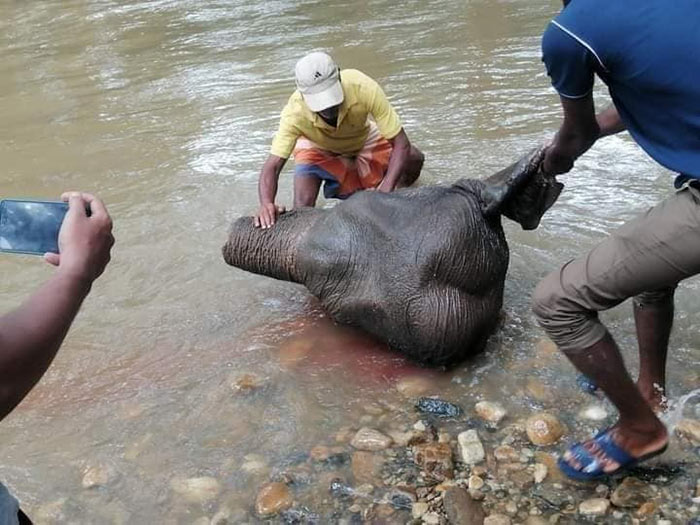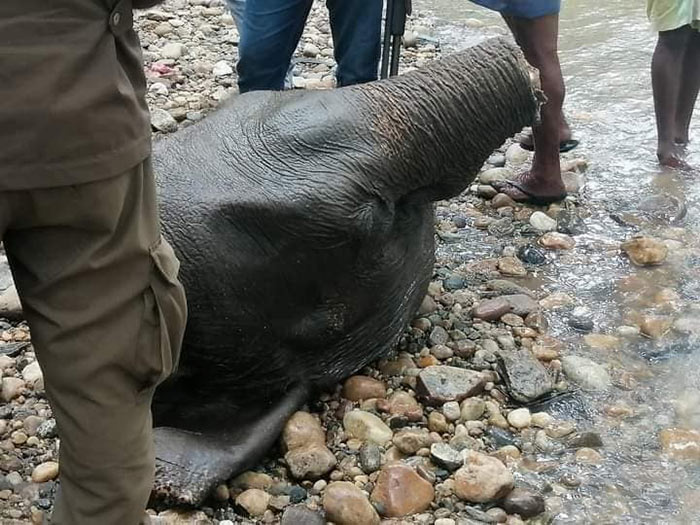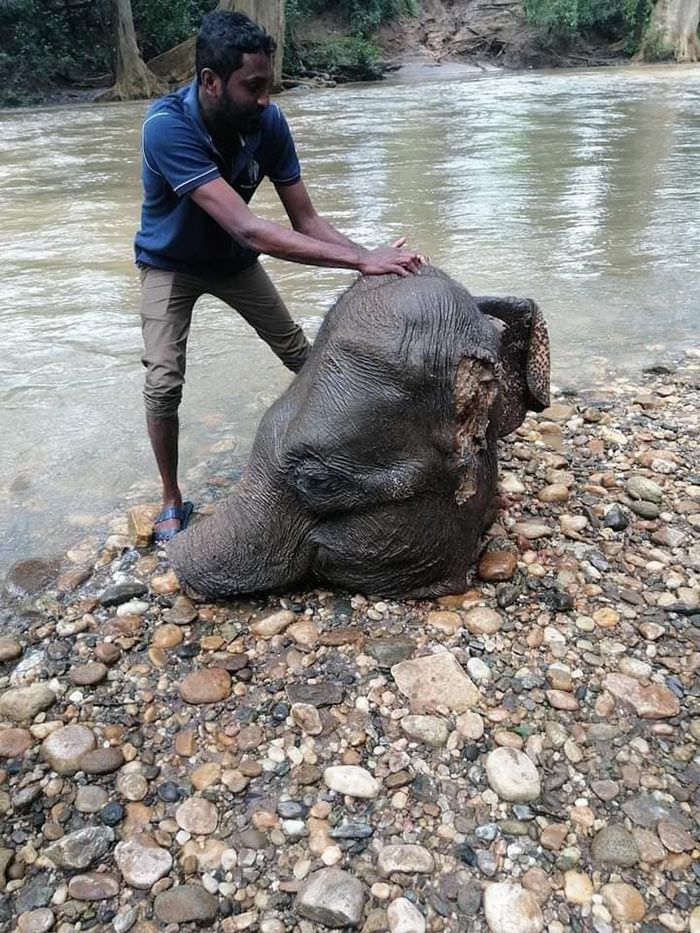 Latest Headlines in Sri Lanka