Head Of TV Station Killed In Crash
Posted by Editor on May 29, 2011 - 8:03 am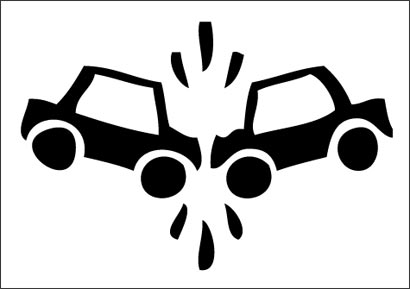 Following a road accident on the Dehiwala flyover during the wee hours of May 24, Head of Station NTV Tushara Kodikara has succumbed to severe head injuries at the Colombo National Hospital.
Kodikara, who was also a Director of Tharunyata Hetak, a youth organization of Hambantota District Parliamentarian Namal Rajapaksa, met with the accident while on his way to Ratmalana with another Director of Tharunyata Hetak and Working Director of the National Lotteries Board (NLB), Janaka Sri Warnasinghe.
Both Warnasinghe and Kodikara had been admitted to the Colombo South Teaching Hospital (CSTH).
Kodikara was then transferred to the Colombo National Hospital since his condition was critical.
Sources close to the two, said that Kodikara was asleep behind the front passenger seat without wearing his seat belt and that upon impact he was thrown against the seat belt pillar, when he had damaged his skull. The driver suffered a broken nose and the fourth person was unhurt. Warnasinghe had injuries to his forehead when his head crashed into the dashboard.
"The patient with serious head injuries was transferred to the Colombo General Hospital immediately while the other with minor injuries got himself discharged to take treatment from a private hospital," spokesperson of the CSTH told The Sunday Leader.
According to NLB and NTV sources, both Warnasinghe and Kodikara were active members in Tharunyata Hetak and added they had regularly travelled to Hambantota to work for the youth organization. "Although they were Directors in two government institutions they were more involved in Tharunyata Hetak work than at the NLB and NTV respectively," added the sources.
Source: Sunday Leader
Latest Headlines in Sri Lanka