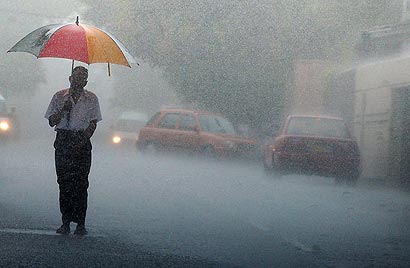 Under the influence of the cyclonic storm 'Nilam', South-western parts of the island ( Western, Central, Sabaragamuwa and Southern provinces) are receiving  heavy rainfalls  and it is likely to continue for next 09 hours, the Met Department said.
It said that  strong winds are also likely at times in these areas. However, it said that the cyclonic storm "Nilam" is moving away from the island and there is no direct effect to the weather over the island.
But as the strong winds which are feeding  into the system and active rain bearing cloud presence in the sea area, the winds can be strengthen occasionally (up to 60 km/h ) over island and surrounding sea areas until the system weaken.
Courtesy: DM Online