High-power explosives found inside a well in Kilinochchi
Posted by Editor on June 17, 2018 - 1:29 pm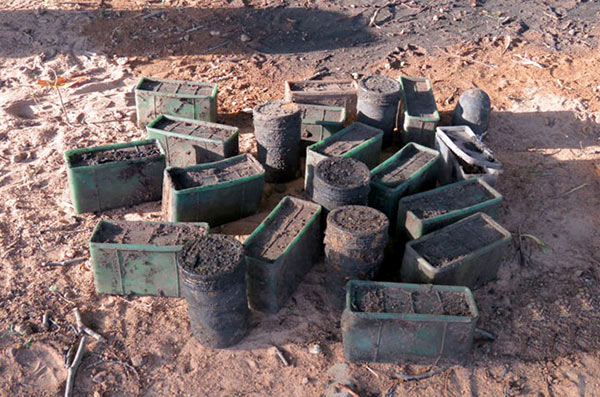 Kilinochchi Security Forces have discovered a large haul of high-power explosives inside a well in Paravipanchan, Kilinochchi.
Security Forces said that the explosives were found yesterday (16) when the well was cleared to remove the mud in it.
Several containers of explosives were also found inside the well, according to the Security Forces.
The Security forces suspect that these may have been left behind by fleeing LTTE members during the war time.
The uncovered explosives including claymore bombs will be defused by the Bomb Disposal Unit of Special Task Force under the order of the Kilinochchi Magistrate's court.
Kilinochchi Police is conducting further investigations regarding this.
(Source: Ada Derana)
Latest Headlines in Sri Lanka