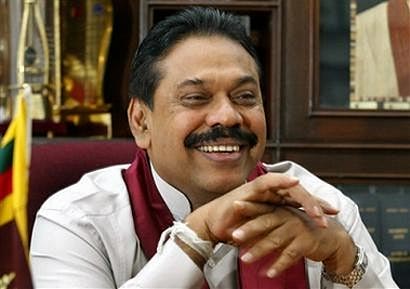 In keeping with tradition, the followers of Islam in Sri Lanka join their brethren in faith the world over to celebrate Milad-Un-Nabi, the birth of Holy Prophet Mohammed, states President Mahinda Rajapaksa in a Milad-Un-Nabi message.
The message adds: "The teachings of the Holy Prophet with emphasis on peace, harmony, tolerance and understanding are most relevant today in the context of the crisis that prevail in many parts of the world that endanger peace and progress among humankind. Islam can be a source that promotes non-violence, brotherhood and mutual understanding, rejecting the terrorism that is found in many countries and instead encouraging the noble values of humanity.
"Those who follow the teachings of the Holy Prophet Mohammed, in Sri Lanka, can make a significant contribution to building a nation rich in tolerance, understanding and reconciliation, which will strengthen the efforts to take the country on the forward march to progress.
"The peace that prevails in the country is enjoyed by the Muslims in all parts of the island, enabling them to celebrate this important event in the Islamic Calendar with joy. These celebrations would be most useful in helping to build unity among people to assist in the success of the development process in the country today.
"I wish all followers of Islam in Sri Lanka a happy Milad-Un-Nabi and share their prayers to strengthen the spirit of tolerance and understanding in our motherland and the world over."