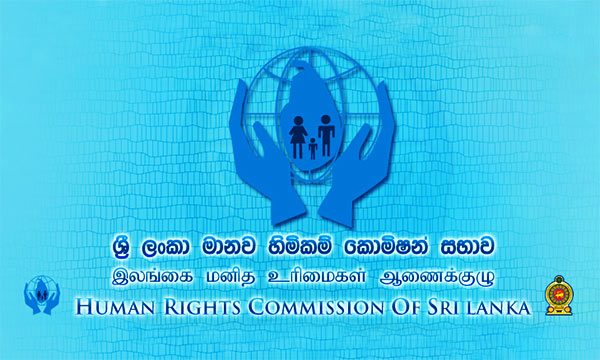 The Human Rights Commission has launched an inquiry into a senior police officer assaulting a journalist taken into custody while he was covering the protest at Hambantota on Friday.
Media spokesperson of the Human Rights Commission of Sri Lanka Saliya Peiris said they had launched an investigation into the assault by an Assistant Superintendent of Police on a detained protester.
Peiris said that so far no one had lodged a complaint with the commission about the incident.
He however said the Commission would launch an inquiry into the incident after viewing video clips of the incident.
Accordingly an inquiry would be launched by the SLHRC today, he said.
A video clip went viral in social media and was aired by most TV stations of a senior police officer assaulting the victim in custody on Friday.Podu Jana Madya Peramuna organisation in a statement condemned ASP Roshan Daluwatte assaulting Susantha Bandara Karunaratne a journalist working for the Apple Sunday Sinhala newspaper and demanded that action be taken against the police officer.
The video clip showed Karunaratne being held by two junior policemen, while ASP Daluwatta slapped him.
Editor of the Apple Irida, Sanjaka Prasad Dolewatte, contacted for comment said: "None of us working for the Apple Irida have media accreditation cards. We started this paper about a year ago. We applied for media accreditation cards, but the Department of Government Information has not complied our request. Yet we continued to publish newspapers as we were told that media cards would be issued soon. Now we have applied again for the next year. There is a serious question as to whether only those who possess media accreditation cards are journalists. Susantha is a journalist and we carry his articles. Even this week we have published one of his articles. He was not only assaulted but also taken into custody and sent to the Matara remand prison."
An official attached to the Government Information Department said as far as he was aware the Apple Irida had not been registered with the Department, but asked for time till Monday to peruse documents and verify whether those working for the weekend newspaper were entitled to obtain media accreditation cards.
Journalist Karunaratne was admitted to the Matara General hospital yesterday. Media spokesperson for the Department of Prisons Thushara Upuldeniya said Karunaratne had been admitted to the Matara hospital.
(Source: The Island – By Norman Palihawadane and Saman Indrajith)