I HAVE MADE MY PHONE NUMBER AVAILABLE TO THE ICC: HASHAN THILAKARATHNE
Posted by Editor on June 8, 2011 - 9:07 am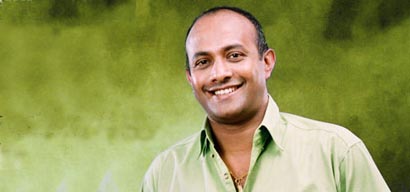 June 07, 2011 : United National Party (UNP) Provincial Councilor and former Test Cricket captain Hashan Thilakarathne says that he is the complainant and not the respondent in the match fixing scandal.
Thilakarathne made this observation while addressing the Western Provincial Council which convened today (07).
"I was called by the CID twice and I gave my fullest support to them on both instances. However, I must reiterate to the house that I am the complainant and not the respondent in this matter."
"I have also made my phone number available to the officials of the ICC to contact me in this regard whenever necessary. Sri Lanka Cricket meanwhile, has also given me the telephone numbers of relevant institutions concerning this subject to contact of necessary."
"The discussions that were held under the patronage of the President regarding the statement that I had made in this house, was attended by my wife Apsara Thilakarathne and Ven. Uduwe Dhammaloka thera. I would like to reiterate at this instance, that during this discussion I did not mention the names of any player or individual connected to match fixing," noted Thilakarathne.
Courtesy: News First
Latest Headlines in Sri Lanka