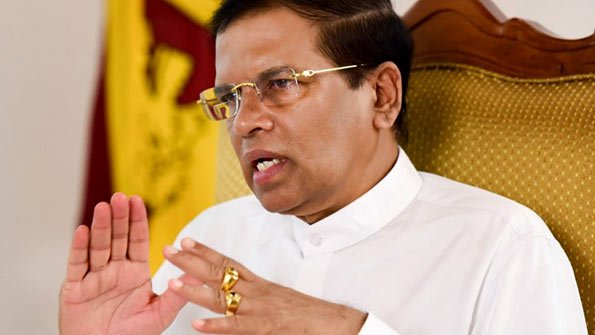 President Maithripala Sirisena says he would personally be dedicated to fulfill the highest responsibility in providing the fertilizer subsidy for the farming community.
The President was addressing a special meeting held with relevant Ministers and the Members of Parliament as well as the representatives of the unions of the farmers at the District Secretariat in Polonnaruwa yesterday (Feb. 28).
The representatives of the unions drew the President's attention to the issues they face with buying the paddy seeds and getting the fertilizer subsidy. They also presented their proposals and ideas on this regard.
President Sirisena pointed out the essentiality to get together with all parties and seek solutions for such issues.
"The officials should take proper decisions in the proper time. Nobody can get rid of the responsibility of the people's issues by pushing it to one institution", he said.
"A special meeting on the issues on buying of paddy seeds and getting fertilizer subsidy will be held in the future. The ideas and proposals of the representatives of the unions of the farmers will be taken into consideration at this meeting", the President further stated.
Minister P. Harrison, Chief Minister of North-Central Province Peshala Jayarathne, Secretary to the Ministry of Agriculture, Director of the National Fertilizer Secretariat, Director General of Agrarian Services and the Director General of Paddy Marketing Board also participated in this discussion.
(President's Media)