IF THERE IS NO JUSTICE I WILL ACT INDEPENDENTLY IN PARLIAMENT: RANGE
Posted by Editor on August 23, 2010 - 10:42 am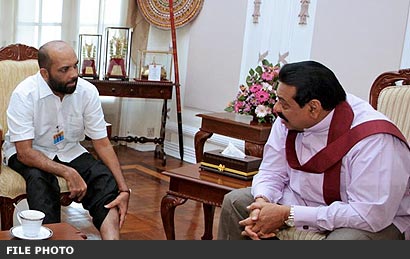 News Courtesy:  News First
In the event that there is no justice meted out to him by the United National Party (UNP) on the assault against him, he would be compelled to act independently in parliament in future, says parliamentarian Palitha Range Bandara.
He made these observations yesterday morning after attending a religious ceremony at the Aiyanayake Devale in Anamaduwa.
"If the party is unable to take a justifiable decision on the incident where I was attacked by thugs on April 10, it will be impossible to work with the United National Party,"
"I met the Opposition leader on the 3rd of last month and told him. I took a written complaint to him. I did not accept it and told me to be patient. Accordingly, I am still waiting patiently. I clearly told him that I am not satisfied with the actions taken. Therefore, I will be acting independently in the future," said Range Bandara.
"In such an eventuality, the only alternative is to retire from politics," he said and added that he had no intention of joining any other political party.
News First
Latest Headlines in Sri Lanka