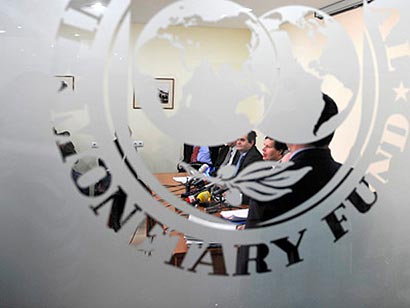 The International Monetary Fund (IMF) yesterday contradicted Opposition allegations, claiming that it had never asked the government to privatize the country's education system.
"We did not talk about privatization of the education sector during this visit nor in any of our previous visits. In fact, we had told the government that it needs to increase its spending on education and attract more investment to that sector," IMF Mission Chief to Sri Lanka, Todd Schneider, told journalists in Colombo at the conclusion of the IMF Staff Mission under its periodical review programme. The IMF does not specialize in education, so there is neither technical nor financial support to Sri Lanka's education sector either, he said.
Opposition Leader Ranil Wickremesinghe accused the government of trying to privatize the country's education system on recommendations made by the IMF.
"We have never had such discussions with the government," Schneider said.
He said Sri Lanka's macroeconomic performance for 2013 exceeded expectations and projected the economy to grow by 7% this year, lower than the 7.5% forecast of the Central Bank.
However, Schneider said the IMF was concerned about growing public debt and low government revenue.
"The government needs to broaden the tax base further so that it can create space for investment in social infrastructure such as education," Schneider said.
(Courtesy: Ceylon Today)