IMF grants third tranche of $2.6 billion Sri Lanka loan
Posted by Editor on July 7, 2010 - 2:19 am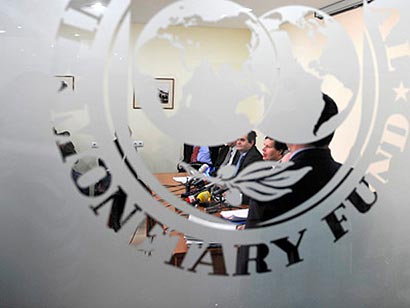 COLOMBO (Reuters) – The International Monetary Fund will pay out the delayed third tranche of a $2.6 billion loan to Sri Lanka, saying the government was planning to tackle its weak finances in the 2010 budget to be announced on Tuesday.
The IMF in February had delayed the payment after the government missed its 2009 deficit reduction targets and said that domestic budget borrowing — consistent with a deficit target of 7 percent of gross domestic product — was exceeded by a substantial amount.
"Despite the weaker-than-programed 2009 fiscal performance, the government's 2010 budget proposal, if carried out, would significantly address past fiscal slippages," Naoyuki Shinohara, IMF deputy managing director and acting chair, said in a statement after a review of Sri Lanka's economic performance.
"Overall economic conditions in Sri Lanka are improving and the economy is likely to show strong growth this year," he said.
The completion of the IMF review means that it can immediately pay an amount equivalent to 275.6 million in special drawing rights ($408 million).
The $42 billion economy grew 7.1 percent in the first quarter from a year earlier, picking up from annual growth of 6.2 percent in the fourth quarter last year.
Latest Headlines in Sri Lanka