IMF urges Sri Lanka to look to India, China for exports
Posted by Editor on August 2, 2012 - 6:11 am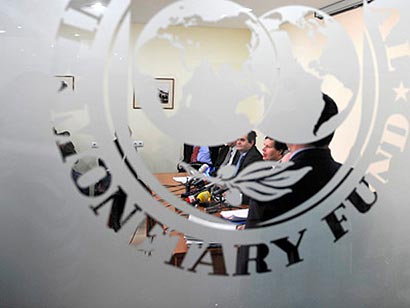 The International Monetary Fund has urged Sri Lanka to focus more on sales to India and China to boost its faltering exports and support economic growth.
Sri Lanka's exports accounted for 17.8 percent of gross domestic product last year, slumping from 33 percent in 2001, though export revenue has risen by 69 percent to $8.1 billion in absolute terms.
Koshy Mathai, the IMF resident representative for Sri Lanka and Maldives, said the exchange rate, high electricity prices and rigid labour laws could all account for the slowdown in export growth.
"We are not going to have economic success if we continue having exports declining relative to the size of economy. It is only with export growth, that the Sri Lankan economy is going to go forward," Mathai told an exporter forum in Colombo late on Tuesday.
Despite its proximity to India, the United States and Europe still account for 60 percent of the the country's exports, and economic slowdowns in those regions have resulted in a 5.4 percent fall in exports during the first five months of the year compared to the same period last year.
Sri Lanka's May exports fell 15.1 percent year-on-year.
India accounted for just 4.9 percent of Sri Lanka's total exports in 2011, led by machinery and equipment, animal fodder, spices and garments, while China accounted for only around 1 percent.
"Failing to take advantage of the opportunities provided by the economic growth by those areas (in China and India) today would be ashamed, would definitely be giving up an opportunity for Sri Lanka to go forward," Mathai said.
The International Monetary Fund, which has just fully disbursed a $2.6 billion loan to Sri Lanka, said last month that it has begun talking with authorities in Colombo about arranging a new credit called an extended fund facility.
Source: Reuters
Latest Headlines in Sri Lanka