Independence celebrations shift to Kataragama this year
Posted by Editor on January 30, 2011 - 1:25 pm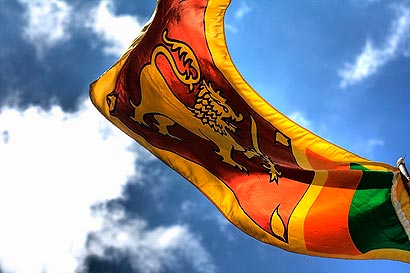 Sri Lanka's 63rd Independence Day celebrations will be held on a grand scale at Kataragama on February 4. Public Administration and Home Affairs Minister W. D. J. Seneviratne said yesterday that President Mahinda Rajapaksa was scheduled to address the nation at 9.15am . He said the garlanding of the statue of the first Prime Minister of Independent Ceylon Mahamanya D. S. Senanayake was scheduled to take place by the members of late D S. Memorial Committee. Military Spokesperson Major General Ubaya Medawela said all arrangements had been made for 1400 personnel from the Army, 300 each from the Air Force and Navy, 250 each from the Police and the Civil Defense Force followed by a large number of school cadets to join the march past.
He said there would be a fly past by aircraft from the Sri Lanka Air Force and a 21-gun salute by the members of the Security Forces stationed in Colombo.
Kataragama POC, CI Laksiri Chandimal said yesterday that several thousand police personnel from outside the region would be deployed for security duties on the directions of SSP Tangalle Division A. J. G. Chandrakumara under the overall supervision of DIG (Southern Range) Neil Daluwatte.
Secretary to the Ministry of Public Administration and Home Affairs Bandula Abeyakoon said the government had made arrangements to conduct religious observances giving priority to all religious denominations commencing from 8 am .
He said that the Buddhist religious observances would be held at the Kiri Vehera Rajamaha Vihare presided by the Chief Sanganayake of the Ruhunu Magam Pattua Ven. Aluthwewa Soratha Nayake Thera, Hindu religious ceremonies at Gana Devalaya in Kataragama, Islamic prayers at Kataragama Jumma mosque, Catholic prayer service at Church in Buttala and the Methodist Church in Wellawaya .
District Secretary (GA) of Moneragala U. K. Mihindukulasooriya said that arrangements had been made for a march past by school children with students from the Uva
Cultural Center participating in pageants during the celebrations .
He said that the Kataragama town and surrounding areas had been given a facelift with reconstruction and rehabilitation of roads and infrastructure and public facilities.
The Island – By Franklin R. Satyapalan – Pix by Flickr.com

Latest Headlines in Sri Lanka