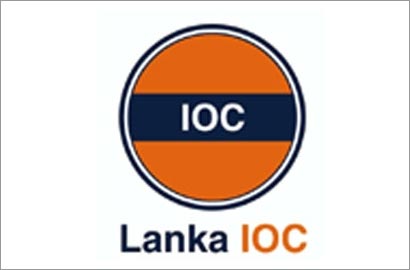 Indian Oil Corp is ready to help Sri Lanka cut its heavy dependence on Iranian crude imports, as tighter Western sanctions hit supplies from Tehran, IOC subsidiary Lanka IOC said yesterday.
A top Lanka official said it was ready to help in a $2bn upgrade of Sri Lanka's 50,000 barrels per day refinery which state-owned Ceylon Petroleum Corp (CPC) operates with 93% of its crude from Iran and the rest from Saudi Arabia.
"We have expressed our willingness that IOC or Lanka IOC would be interested in doing something with the refinery in terms of refurbishing or revamping or expanding or whatever the mechanism," Suresh Kumar, the Managing Director of Lanka IOC said in an interview.
"We would expect that investment would be easily in the order of $1.5-$2bn. We are willing to do that."
He said Lanka was also ready to import more refined oil products if the island nation faces shortages of fuel due to drop in Iranian crude imports. Sri Lanka has been long negotiating a credit of up to $2bn with lenders including China, Russia, and South Korea to double the capacity of the decades-old oil refinery, after the government failed to find an investment partner for a proposed Iranian-backed overhaul.
India has been concerned on Sri Lanka increasingly leaning towards China heavily for infrastructure loans and Beijing has emerged as the largest lender in the last three years. Sri Lanka plans to reduce intake of Iranian oil by 15-20% this year and is looking to fill the gap with grades from Oman and Saudi Arabia. Kumar said the Sri Lanka unit of Indian Oil Corp has already conveyed its willingness on refinery funding and expects to hold formal discussion with the government.
"We need to find out what kind of mechanism will be there between the CPC and Lanka IOC or IOC in terms of the refinery, whether it is a revamping or upgrading or it's a new refinery or will it be a joint venture or another company," he said.
"So far, nothing concrete has been done. We have expressed our interest and the government has been looking at it. Nothing has moved beyond that. But I guess that sooner than later, we will be able to break the ice and take it forward."
The firm has been diversifying its business model into ship fuel bunkering and bitumen sales after it incurred losses in 2009 and 2010. That helped Lanka IOC to turn in an 876.5mn Sri Lanka rupees ($6.64mn) profit in the 2010/11 financial year ended in March last year from a 422.7mn loss in the same period a year ago.
Kumar expected a steady growth in profit for the 2011/12 and 2012/13 financial years of around 800mn rupees. The firm expects to invest heavily in the eastern port city of Trincomalee, as it is cost effective than using the main port in Colombo, he said.
"We would spend $35mn in the next two years in Trincomalee refurbishing the tanks and getting ready for handling more products."
Reuters / Gulf Times