India-Pakistan conflict prevented South Asian integration – CBK
Posted by Editor on March 2, 2016 - 11:19 am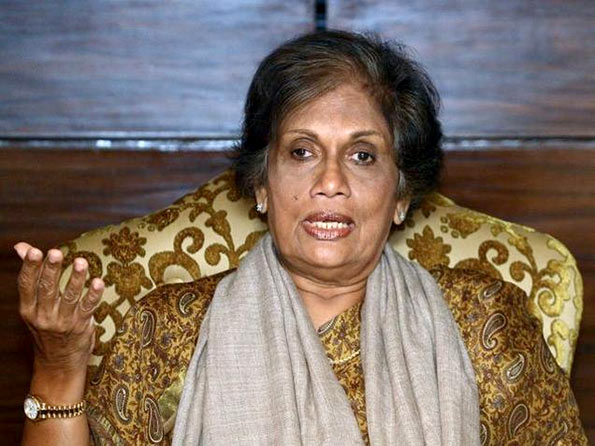 The conflict between India and Pakistan has for long prevented integration between the South Asian countries, former Sri Lankan president Chandrika Kumaratunga said here on Tuesday.
Speaking at the inauguration of the three-day Raisina Dialogue, a global conclave on geo-politics and geo-economics here, Kumaratunga said that while cooperation and economic integration proceeded very fast in the rest of the world, economic integration in South Asia was very slow.
"The India-Pakistan conflict prevented regional integration," she said.
However, she said things were likely to change now with the rise of the post-Partition generation.
"This generation has left behind the baggage of conflict," Kumaratunga said.
Calling for a pragmatic action plan for regional integration, she said South Asia stood to gain from such an integration as the region has the largest number of poor people.
The former Sri Lankan president called for a paradigm shift from the old attitude of the South Asian countries towards each other.
"Mutual understanding and cooperation will strengthen democracy in the region," she said.
"In the emerging regional environment, national security concerns should compel us to cooperate with each other."
Reducing regional trading costs, moving beyond the differences between India and Pakistan, more travel by people between the South Asian countries and large investments in infrastructure were among the steps she suggested for regional integration.
Kumaratunga said that Sri Lanka could be a bridge for all South Asian nations as it has good relations with all of them.
She also called for developing of soft power through tourism and people-to-people contact.
With the theme of "Connecting Asia" this year, the flagship conference called Raisina Dialogue 2016, organised by the external affairs ministry and the Observer Research Foundation, is designed to explore and examine the prospects and opportunities for Asian integration as well as Asia's integration with the larger world.
Over 450 participants from around 40 countries are participating in this year's conference, IANS reports.
Latest Headlines in Sri Lanka