Indian envoy to EU tipped for Sri Lanka as Gopal Baglay goes to Canberra
Posted by Editor on August 25, 2023 - 7:43 pm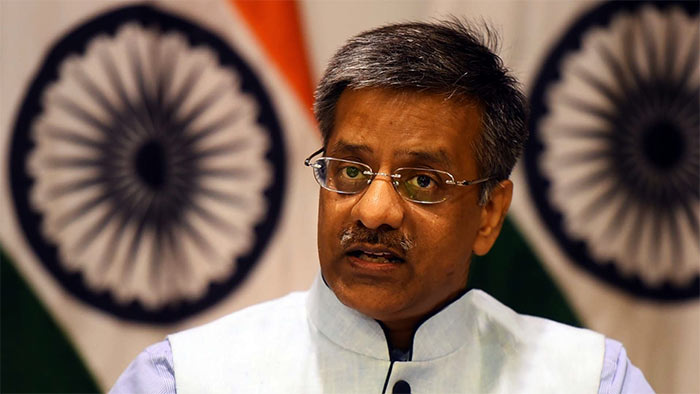 After the superannuation of Indian Ambassador to Australia Manpreet Vohra this December, Indian Ambassador to Sri Lanka Gopal Baglay is tipped to succeed him at Canberra, while Indian Ambassador to EU, Santosh Jha, is set to replace Baglay in Colombo.
While the Indian government is tight-lipped about the postings, it is learnt that 1989 batch Saurabh Kumar, currently Secretary (East) at Headquarters, will take Jha's place in Brussels. Bagalay's posting to Australia is important as India has very close ties with Canberra with bipartisan consensus.
Santosh Jha, who was a key player in trying to push India-EU FTA, returns to Sri Lanka, which is playing both India and China at its convenience. Reeling in economic crisis like China's other ally Pakistan, Sri Lanka is still to respond positively to India's strategic concerns vis-à-vis China and is playing host to Chinese surveillance ships and ballistic missile tracking ships in deep seaports of Colombo and Hambantota.
It is still not clear who will replace Saurabh Kumar as Secretary (East) with the name of Jaideep Mazumdar, Indian Ambassador to Austria being mentioned as front-runner for the key post.
(Hindustan Times)
Latest Headlines in Sri Lanka