Indian fishermen will be shot if they cross border – Ranil
Posted by Editor on March 7, 2015 - 11:12 am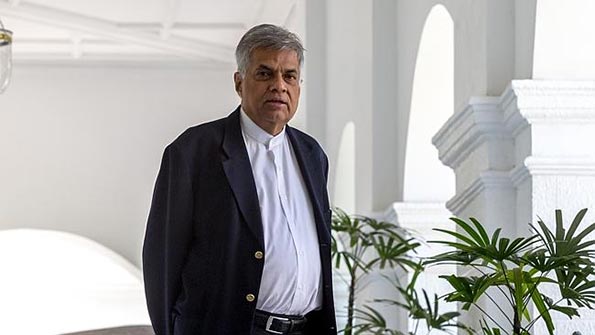 The Sri Lankan navy is only acting as per law when it fires at Indian fishermen entering Lankan waters and therefore they should keep away, said Sri Lankan Prime Minister Ranil Wickramesinghe in an interview to a Tamil news channel.
Wickramesinghe's strong comments come even as fishermen from both sides are engaged in talks and Prime Minister Narendra Modi is scheduled to visit Sri Lanka next week.
"If someone tries to break into my house, I can shoot. If he gets killed, law allows me to do that," he said in the interview to Thanthi TV broadcast on Friday night. "This is our waters. Fishermen of Jaffna should be allowed to fish. We stopped them from fishing. That's why the Indian fishermen came in. They (Jaffna fishermen) are willing to have a deal. Let's have a reasonable settlement but not at the cost of the livelihood of northern fishermen," he said.
Wickramesinghe said the shooting of fishermen does not amount to human rights violations. "Why are you coming into our waters? Why are you fishing in our waters? Stay on the Indian side. There will be no issue," he said. He also said that Katchatheevu is a closed matter as far as Sri Lanka is concerned. "Katchatheevu is a part of Sri Lanka. Delhi also thinks it is a part of Sri Lanka. I know it is a part of Tamil Nadu politics."
Talking about the China factor in Indo-Lanka relations, he said: "We keep the India-Sri Lanka relations separate from Sino-Sri Lanka relations. Both are important for us." Dismissing denials by Indian leaders, Wickramesinghe categorically affirmed that India had helped Sri Lanka in the war against LTTE that ended in 2009. "Amnesia, you know is very common among politicians," he quipped.
On the issue of repatriation of Tamil refugees, Wickramesinghe said that the situation is right for them to return to their homeland. "If they have doubts and they want some more time, just give them some more time," he said.
Wickramesinghe strongly condemned the recent resolution passed by Northern Province that the Lankan government committed genocide against Tamils. "It was a very irresponsible statement by the chief minister. I don't agree with it. Makes it difficult for us to communicate with the chief minister when he passes resolutions like this," he said. He said he has been dealing with Tamil National Alliance MP R Sampanthan and other Tamil leaders to resolve the issue. "Yes, there was a war. People were killed but on all sides. Remember that just as much as Tamils got killed, Muslims and Sinhalese were also killed," he said.
Wickramesinghe accused former President Mahinda Rajapaksa of giving money to LTTE leader V Prabhakaran in the run-up to the 2005 elections in Lanka. "In 2005 if people of Jaffna were allowed to vote, I could have prevented what took place in 2009. Who made Rajapaksa the President? Not the people in the south. There was a deal between Rajapaksa and LTTE. Rajapaksa paid money to the LTTE. One of those who took the money, Amirkanthan, is still there somewhere in the Middle East. That's well known."
(Times of India)
Latest Headlines in Sri Lanka