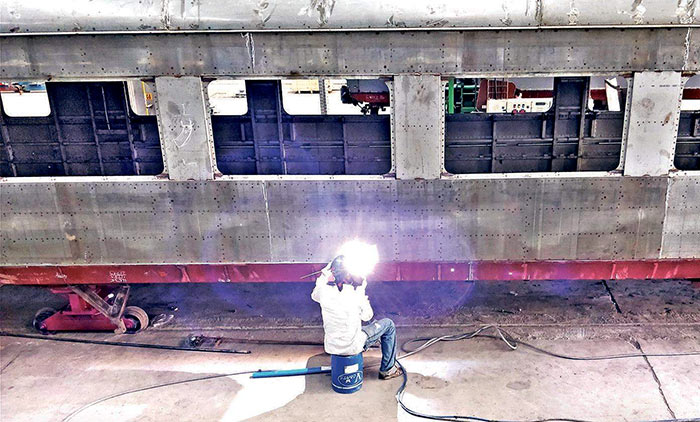 The Integral Coach Factory (ICF), which is owned and operated by the Indian Railways, will begin work on 70 coaches commissioned by Sri Lanka in May. 
This is the first time the factory which is located in Chennai, Tamil Nadu will be making coaches for the island nation.
According to officials, shelling works are to begin in a few weeks. "The requirements prescribed by the country are being taken into consideration now and since their topography is similar, the ergonomics of the coach will not be very different," said an official.
It is learnt that Sri Lanka has emphasised on quality and that the coaches being produced will be better than the Linke Hofmann Busch (LHB) coaches being built by the ICF.
However, officials emphasised that the coaches being made for Sri Lanka will not be as good as the revolutionary T18 coaches, which are likely to be rolled out in late June or early July.
(Source: Express News Service)