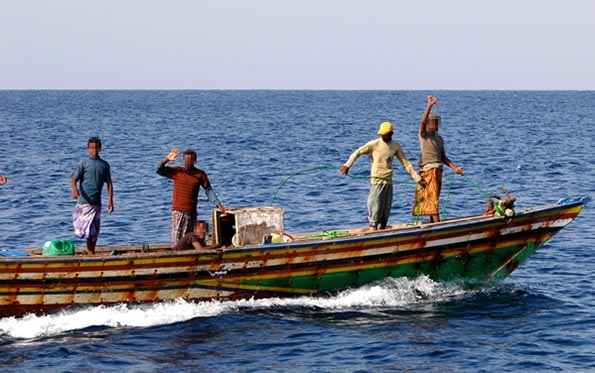 Thanking the India's Union Defence Minister Manohar Parrikar for helping arrive at a decision to not shoot fishermen at sea, during talks with Sri Lanka, the National Fish workers' Forum has requested him to consult Indian Prime Minister Narendra Modi and find a permanent solution to all the issues faced by the fisher-folk.
In a letter, the NFF chairperson M Illango thanked Parikkar for the talks and for the progressive and humanitarian decision of not shooting at Indian fishermen.
Recalling the talks that took place between defence ministry officials of India and Sri Lanka on Monday and Tuesday last and to the direct one-on-one dialogue between Mohan Kumar and Karunasena Hettiyarachi, the Defence Secretaries of the two countries, he said, in the aftermath of the interaction, top defence ministry officials of both the countries have instructed their respective navies not to harass fishermen and also avoid shooting at them.
They also were told to look at the fishermen issue from a humanitarian point of view and as an issue concerning their livelihood.
However, officials reported that they have been told to initiate legal action if fishermen of one country were found on the shores of the other, subject to political decisions of the two governments.
Just as the decision to not shoot at fishermen was arrived at through talks, the NFF called for the resolution of all issues pertaining to fishermen and their problems through dialogue and appealed to Parikkar to take it up with PM Modi, in its letter.
(New Indian Express)