Instant noodles safe for human consumption – Dr. Mahipala
Posted by Editor on August 6, 2015 - 10:34 am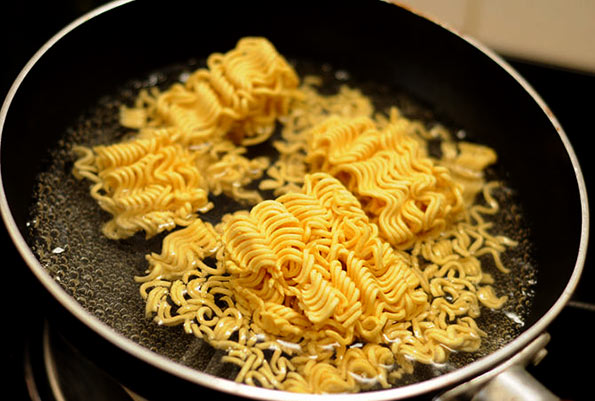 The Director General of Health Services, Dr. Palitha Mahipala stated that the Sri Lankan instant noodles is safe for the human consumption which was declared as not safe early.
According to Dr. Mahipala, health authorities obtained 201 samples of instant noodles available in the Sri Lankan market and also another 14 samples obtained from noodles imported to Sri Lanka. The Government Analyst's Department and the Industrial Technology Institute (ITI) tested 140 samples of noodles and released relevant reports.
None of the tested noodles samples contained lead according to the Australian standard of lead which is 0.3mg/kg. But health authorities will continue to test samples of noodles obtained from the Sri Lankan market in order to find out whether there is lead in them, in future.
The tests will be done by the ITI and Government Analyst, he said.
Noodles are produced in Sri Lanka and not imported from India or any other country.
But Mono Sodium Glutamate (MSG) used with noodles are imported to Sri Lanka. Some time ago the Consumer Affairs Authority (CAA) requested Sri Lanka Customs to stop consignments of rejected Maggi Noodle from India being released to the importers because they are said to contain high levels of Mono Sodium Glutamate (MSG).
(Government News Portal)
Latest Headlines in Sri Lanka