Internet tax reduction soon
Posted by Editor on July 19, 2017 - 8:20 am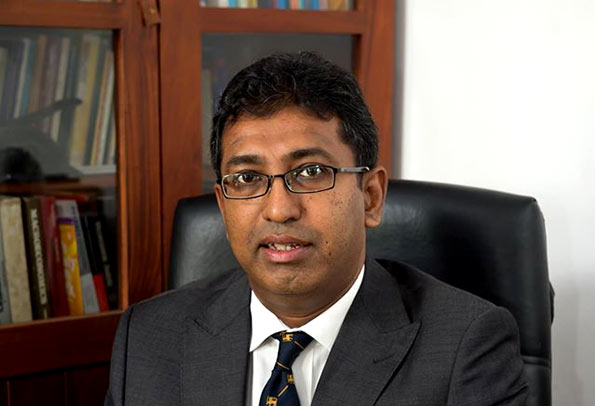 National Policies and Economic Affairs Deputy Minister Dr. Harsha de Silva yesterday implied relaxing of the telecommunication levy on internet services shortly.
The Deputy Minister was addressing an event at the Lakshman Kadirgamar Institute to mark the launch of "www.iVoice.lk", an online platform for youth to discuss social issues and drive innovative solutions.
"The Government came under heavy criticism in the recent past over increasing tax on internet data. However, you will hear good news with regard to 'data tax' in the next couple of days from the higher political authorities of the Government. It will be a positive step taken by the Government to encourage active online participation of youth," de Silva said.
The Deputy Minister, pointing out that the social media is a "double edged sword", invited the youth to use it responsibly to participate in development and have meaningful engagements.
"The social media played a vital role in bringing this Government into power, and in the same way they could send this Government home.
"We must understand this reality. Rather than licencing, closing or blocking them, the Government must rectify its own faults and move forward. Politicians must have a backbone do so," he opined. The Deputy Minister however stressed that the social media should not be used to insult anybody with doctored pictures, mudslinging posts or videos. "Such posts reflect your level of discipline," he added. De Silva also highlighted the importance of youth voting at elections, adding that criticism in social media platforms alone would not help to see the changes they want. Sri Lanka Development Journalist Forum Chairperson Prof Padmasiri Wanigasundera and United Nations Population Fund Country Representative Ritsu Nacken addressed the gathering.
Social media activists Nadie Wasalamudaliarachchi, Gopiharan Perinpam and Himal Kothalawala conducted the panel discussion on "How can social media help us build a better Sri Lanka?" attended by over 100 young social media users across the country.
(Source: Daily News – By Disna Mudalige)
Latest Headlines in Sri Lanka