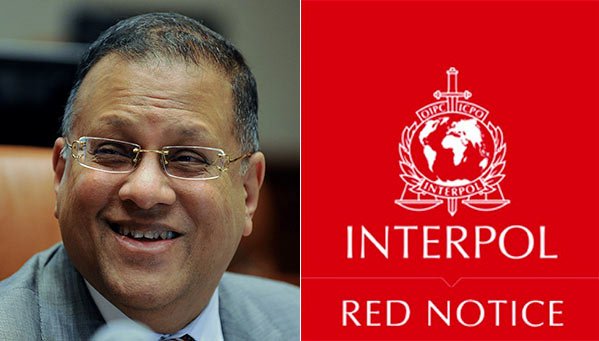 Interpol has issued a red notice, a request to locate and provisionally arrest, Sri Lanka's former central bank governor Arjuna Mahendran who is wanted in connection with an investigation into a bond sale.
President Maithripala Sirisena said in January that a presidential commission investigating 2015 bond sales had recommended legal action against Mahendran, a Sri Lankan-born Singapore citizen who was central bank governor at the time, and several others.
Opposition lawmakers have alleged the 2015 bond auction cost the state more than $1 billion because of rising borrowing costs.
"International police today issued a red notice for former central bank governor Arjuna Mahendran related to the investigation by the police criminal investigation department of the bond sale," police said in a statement.
Mahendran was not immediately available for a comment and his whereabouts were not known.
He has denied wrongdoing.
A Sri Lankan court in February arrested the owner of dealer Perpetual Treasuries Ltd, Arjun Aloysius, who is also the son-in-law of Mahendran, and its chief executive, Kasun Palisena, on suspicion of involvement in the alleged scam.
Aloysius and Palisena have also denied any wrongdoing.
The presidential commission also recommended legal action against the then finance minister, Ravi Karunanayake.
He resigned from his portfolio in August. He has also denied wrongdoing.
The central bank said in January it had suspended four officers and taken disciplinary action against several others in connection with the allegations of irregularities in the 2015 government bond auction and it had initiated several legislative changes aimed at preventing irregularities arising in connection with future bond issues.
(Reuters)